ART
The International Center of Photography's latest group show showcases the power, reach and potential of a rising avant-garde of black photographers – and the iPhone camera.
BY RYAN WADDOUPS
September 24, 2021
If anything can be said about the pandemic, it ushered in first-hand looks into the inner lives of our favorite artists, photographers and friends via Instagram. We often use the photo sharing app, and the iPhone in general, to casually document everyday events – our last meals, our memories with friends, and the art that resonates. Despite how iPhones have democratized imaging and have recently been used as impactful outdoor tools to capture the more human side of these tumultuous times, it is rare to see photographs from the top device. exclusive poster of a museum exhibition. That is changing with "INWARD: Reflections on Interiority," a celebrity group show opening today in the newly renovated International Center for Photography building on the Lower East Side of Manhattan.
The exhibition offers a rare intimate look into the personal lives of five promising black photographers, many of whom have worked on assignments for major publications such as the New York Times, Vogue, and Vanity Fair, but have never been shown in museums. "The revealing new photographs explore intimate thoughts and personal relationships with great honesty, as artists delve deeply into the new reality and challenges of our contemporary lives in an era of global introspection," says General Curator Isolde Brielmaier , whose idea for the show crystallized during the lockdown, when we all immersed ourselves in the personal quarantine images of others via social media. The results, she further explains, "offer a stimulating window into their inner life."
The subject, as you would expect, is deeply personal. As an introvert, Djeneba Aduayom discovered a newfound clarity and relished the peace of mind and his own company during the pandemic. This disarming confidence shines through in her self-portraits, in which she poses for the camera and looks directly at the viewer. Isaac West, born in Liberia, took inspiration from his girlfriend, Naima, for a series that focuses on the small ways that human interactions, gestures and expressions can encapsulate larger ideas about love and relationships. care. Its surprisingly bold colors along with strong blackness articulation and centering highlight everyday acts of kindness such as grooming, eating, and playing.
Self-taught Brad Ogbonna unveils a large series of portraits of family, friends and himself that highlight the power of personal relationships in the style of West African portrait photographers Malick Sidibé and Meissa Gaye. The portraits are from a photo album inherited shortly after his father's death, which he describes as a "portal to a not-so-distant past and left me with many more questions than answers. I was captivated by the mystery of it all.
Much of Arielle Bobb-Willis' photography stems from her experience battling depression from an early age. "I moved to Los Angeles last July which was crazy and last minute," she told Surface. "I felt a bit lost and wasn't sure what to do next. When Isolde made contact, I felt I needed to go home to New Jersey and New Orleans and feel that feeling of myself again. She presents four open-air pictorial photographs, two taken at each location, using improvised materials handpicked from thrift stores and by the side of the street (one features an abandoned Mardi Gras float) in abstract forms for a breathtaking effect.
"My father grew up in Brooklyn, around Basquiat and Warhol, so growing up he always taught us to respect painters," says Bobb-Willis, who counts Jacob Lawrence, Benny Andrews and Max Ernst among his greatest inspirations. . "When I shoot, I really only think about the present moment and I find it very therapeutic. The most important thing has been the duality of learning that you can be healed and still be healed. "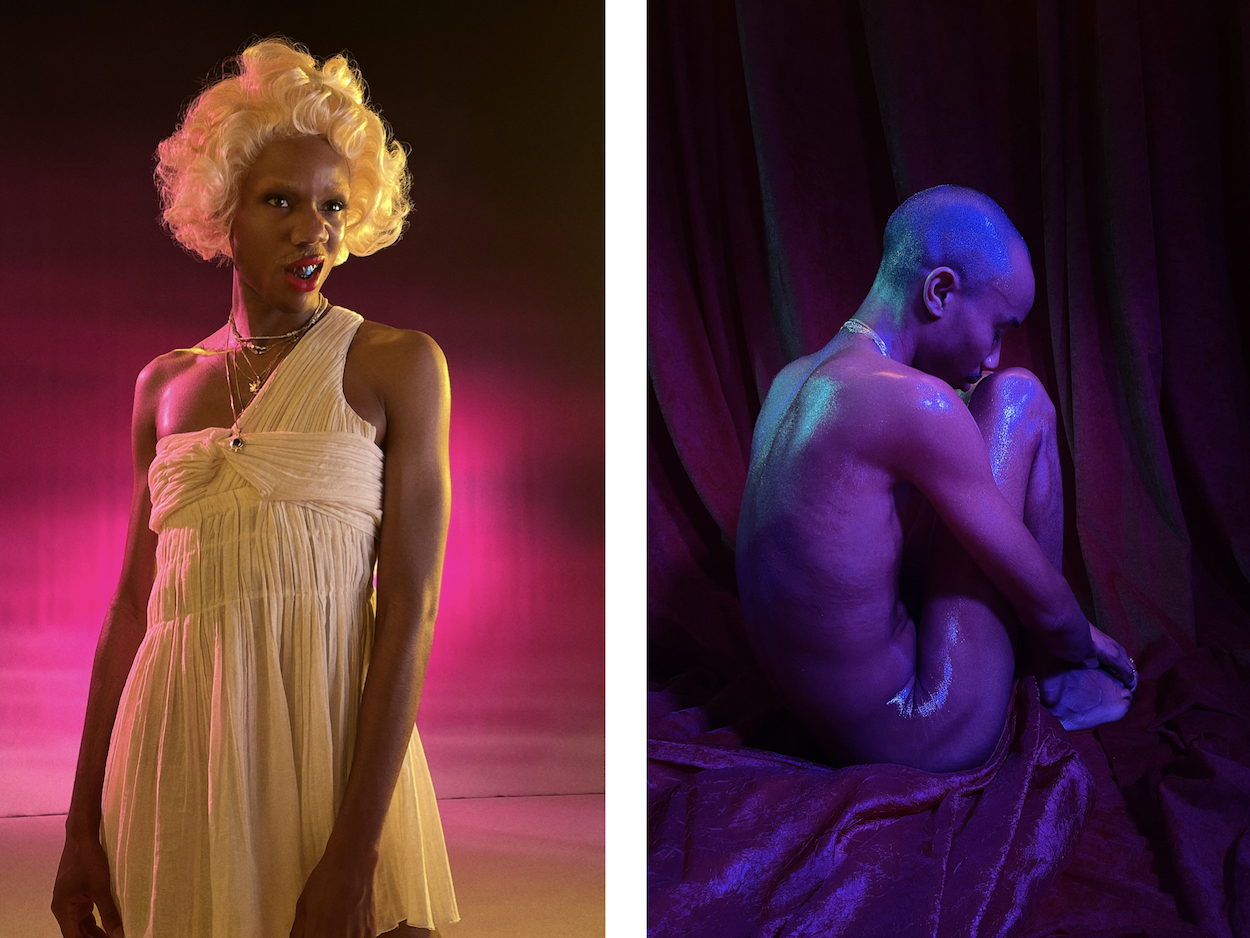 Similar themes permeate the four self-portraits presented by Quil Lemons, who documented a deeply personal journey of self-exploration and self-validation as a queer black man. "There's no space for me, so I'm constantly sculpting one," says Lemons, whose images illustrate the multitudes contained in his racial and gender identity in a way that allows for the intertwined coexistence of the two while at the same time. redefining black masculinity. It's a conversation that originated in its inaugural series, Glitter boy (2017), in which he sprinkles glitter on black men to fight against stereotypes and stigmas placed on their bodies.
"I find power in having power and autonomy over my own body," he continues. While his portraits do provide assurance and exude unabashed confidence, he hopes to create images "that last beyond my existence and show what we used to do," or as he bluntly puts it, "do good shit that sticks to people. "That's exactly what he's doing: The 24-year-old South Philadelphia native recently made history by becoming the youngest photographer in the world. have taken a photo. Vanity Show blanket.
The power and breadth of iPhone photography was made clear with the brand's ongoing "Shot on iPhone" campaign, which first brought unexpectedly sharp close-ups, dramatic landscapes and vibrant street style at billboards, bus stops and train stations around the world. in 2015. In many ways, "INWARD: Reflections on Interiority" seems like a timely, if not belated, meditation on the campaign's momentum and how the device galvanized the seismic changes in the way we document everyday moments. It's hard to imagine spending your day without sending a quick selfie to friends, loved ones FaceTiming, or sharing an inspiring city scene on Instagram. In fact, Apple has long been at the top of Flickr's annual list of most popular cameras, with the iPhone outperforming both Canon and Nikon in 2017. The iPhone Photography Awards, launched ten years ago, celebrate the best quick glimpses. everyday. beauty since the creation of the device.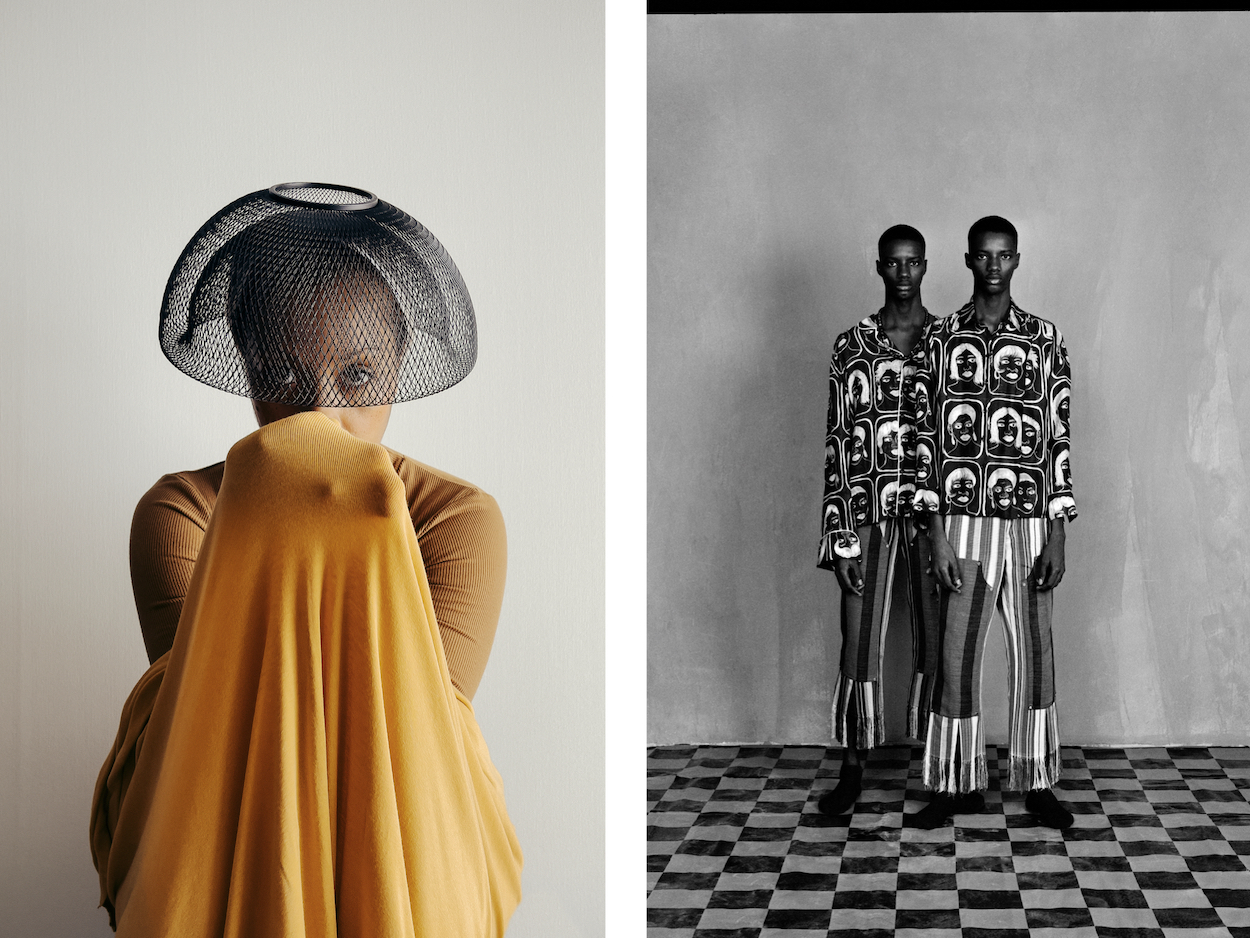 Considering the popularity of the device, it may seem odd that "INWARD" is one of the first exhibitions dedicated to iPhone photography. If these documents of disarmingly intimate everyday moments prove anything, it's that the medium is constantly evolving and has much more to offer. Because the exhibition opens today, aligned with the launch of the highly anticipated iPhone 13 Pro and Pro Max, it means every photographer has relied on older devices to create their images.
That said, the show is helping to generate the hype for the enhanced photographic capabilities of the newly unveiled iPhone models. Both will sport the device's most advanced camera to date, with a faster camera sensor that allows for sharper photography in low-light settings and new optical image stabilization features at Sensor displacement that keeps shots steady even when your hand isn't. The camera will also support a feature called "cinematic mode" which automatically creates depth effects and focus transitions, including a built-in "rack focus", a storytelling technique in which the focus in focus goes from one subject to another.
"INWARD: Reflections on Interiority" opens at the International Center for Photography (79 Essex Street, New York) from September 24 to January 1. 10, 2022. He rubs shoulders with "Gillian Laub: Family Matters", a two-decade documentation of the New York photographer's family dramas, and "Diana Markosian: Santa Barbara", which presents an autobiographical account of her mother's journey from Russia to America in search of a better life.
All Stories
Previous Next